SOCIAL SECURITY DISABILITY ATTORNEYS IN TULSA, OKLAHOMA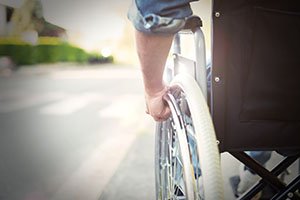 Here at Hansen Dirani & Associates PLLC in Tulsa, Oklahoma, we've seen many hard workers get hurt on the job, in a car wreck, or simply develop other physical or mental health problems as they get older. They attempt to apply for disability fully expecting that the system they have paid into for so many years will help them now that they need it. Rarely is it this simple. We've handled cases that hinged on a single document ignored by social security reviewers until ultimately acknowledged by a judge, we've handled situations wherein emergency needs were ignored and social security had to be forced to act before it was too late, and we've handled everyday claims involving everyday people that simply couldn't work any longer. All of these claims required knowledge and experience to navigate the social security disability system in order to obtain approval. We assist disabled individuals on a daily basis to help them get the benefits to which they are rightly and legally entitled. We gather all of the evidence needed to support their claims as well as encourage and provide materials to help assist them in obtaining the treatment they need not only to get better but to stand a chance at approval. When the time comes, we present each claim in its own individual light.
WE HELP SETTLE DISABILITY CLAIMS
Each case is unique and all cases have their hurdles. It is a process that takes time but if handled improperly, could also result in lost time that you can never get back. The system is supposed to be non-adversarial, which means it is not supposed to be against you. The reality is that without knowledge of the system and the various requirements and considerations that must be taken into account to determine if you or a loved one may qualify for disability benefits, the process cannot be non-adversarial. Because of this problem, social security allows for representatives throughout the process. Our fees are set by the social security administration so your choice of representation is truly yours and not determined by price. The fees for our services are paid directly out of the back-owed benefits you receive and if your entitlement to these benefits isn't granted, we do not receive a fee. We understand that every injury comes with a story and we want to hear yours. We want to help. Schedule a free consultation at our office in Tulsa, Oklahoma today to get started.
IF YOU OR A LOVED ONE CAN NO LONGER WORK DUE TO A PHYSICAL OR MENTAL LIMITATION, WE URGE YOU TO:
Seek Medical Treatment If You Are Not Already Doing So To Document Your Situation

Contact Us As Soon As Possible And Tell Us Your Story, We Want To Help